Associate Dean, Student Success
Professor, Communications & Journalism
Office:

Academic Building, 4th Floor
Administrative Contact
Emily Schultz
979-458-6970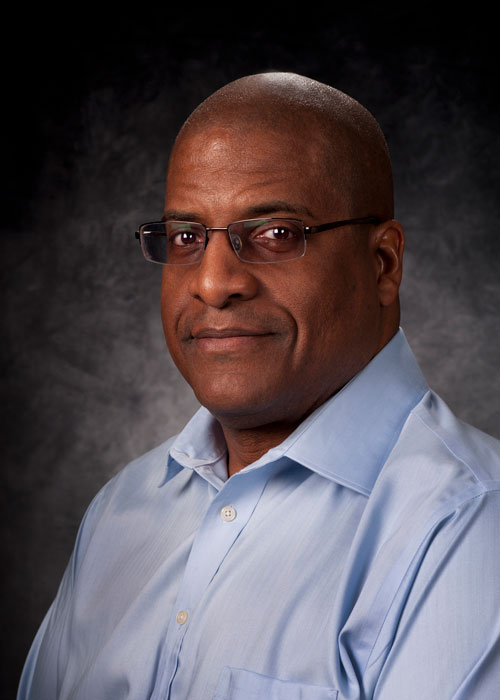 Biography
Dr. Leroy G. Dorsey is a professor of communication and a 2020 ADVANCE Diversity Champion. He serves as Associate Dean for Student Success in the College of Arts and Sciences. He holds M.A. and Ph.D. degrees in speech communication. Dr. Dorsey joined the Texas A&M faculty in 1993 as a member of the Department of Communication, where he explores how presidents rhetorically create American identity. His most notable work investigated the discourse of Theodore Roosevelt and his use of mythic narratives that reshaped the political and social culture at the turn of the 20th century. Dr. Dorsey's book, We Are All Americans, Pure and Simple: Theodore Roosevelt and the Myth of Americanism, won the 2008 National Communication Association Marie Hochmuth Nichols Award for the top book in public address studies — a prestigious honor that led to his involvement in the History Channel's Theodore Roosevelt documentary in 2022. Dr. Dorsey previously has served as associate dean for undergraduate education and success and associate dean for inclusive excellence and strategic initiatives in the College of Liberal Arts as well as interim executive director for Interdisciplinary Critical Studies. He is a two-time recipient of the Texas A&M Association of Former Students Distinguished Achievement Award for Teaching and a 2010 Fish Camp namesake.
Research Interests
Humanities & Critical/Cultural Studies
Rhetoric and Public Affairs
Selected Publications
Leroy G. Dorsey, "Managing Women's Equality: Theodore Roosevelt, the Frontier Myth, and the Modern Woman," Rhetoric & Public Affairs 16 (3): 423-456.
Leroy G. Dorsey, "Narrating the Presidential 'Race': Barack Obama and the American Dream" in Communicating Marginalized Masculinities: Identity Politics in TV, Film, and New Media, Ronald L Jackson and Jamie Moshin, eds. (New York: Routledge Press, 2013), 144-158.
Leroy G. Dorsey, "Sailing into the 'Wondrous Now': The Myth of the American Navy's World Cruise," Quarterly Journal of Speech 83 (4) 1997: 447-465.
Leroy G. Dorsey, "Rereading The X-Files: The Trickster in Contemporary Conspiracy Myth," Western Journal of Communication 66 (4) 2002: 448-468.
Leroy G. Dorsey, "The Frontier Myth in Presidential Rhetoric: Theodore Roosevelt's Campaign for Conservation," Western Journal of Communication, 59 (1) 1995: 1-19.