Associate Dean, Academic Operations
Professor, Biology
Office:

Academic Building, 4th Floor
Administrative Contact
Emily Schultz
979-458-6970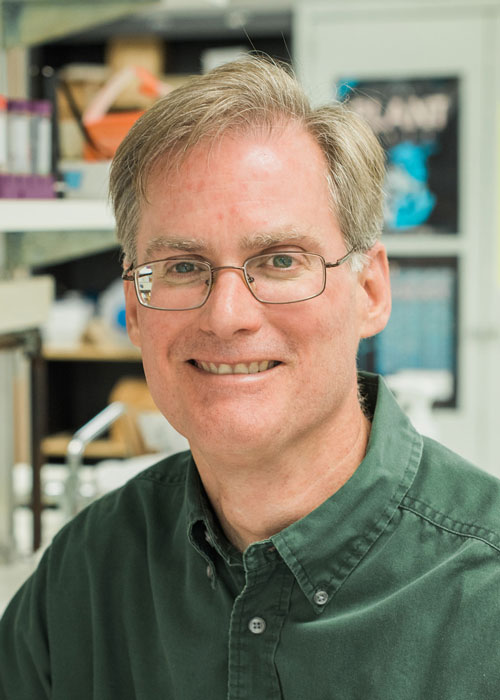 Biography
Dr. Wayne K. Versaw is a professor of biology and a member of the Faculty of Molecular and Environmental Plant Sciences. He serves as Assistant Dean for Initiatives in the Life Sciences in the College of Arts and Sciences. Dr. Versaw holds respective M.S. and Ph.D. degrees in biochemistry and biomolecular chemistry. He joined the Texas A&M faculty in 2003 as a member of the Department of Biology, where he researches how plants acquire and distribute nutrients at the cellular and subcellular levels to control metabolism. He has trained 10 graduate and 16 undergraduate student researchers through his research laboratory, which has been supported by National Science Foundation and Department of Energy grant funds. Dr. Versaw has taught undergraduate courses in introductory biology, cell and molecular biology, and cell biology as well as a graduate course in plant molecular biology. He previously served as the associate head for academic affairs in the Department of Biology (2014-2021), leading initiatives in curriculum reform. An advocate for student success, Dr. Versaw was recognized with the 2020 Student Government Association Open Education Champion Award for his efforts to implement open source textbooks for freshman biology courses.
Educational Background
Ph.D. 1995, University of Wisconsin, Madison, Biomolecular Chemistry.
M.S., 1990, University of Nebraska, Lincoln, Biochemistry.
B..S., 1987, University of Nebraska, Lincoln, Food Science and Technology.